Button Pack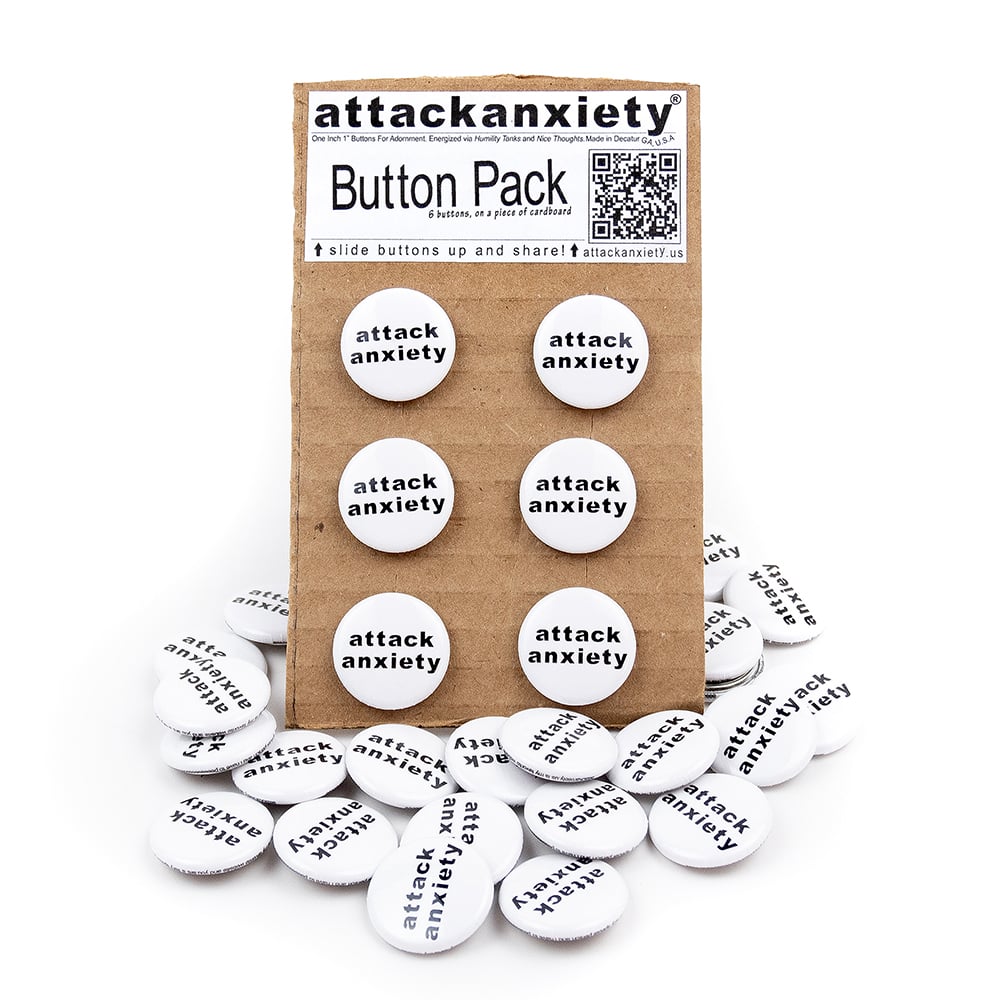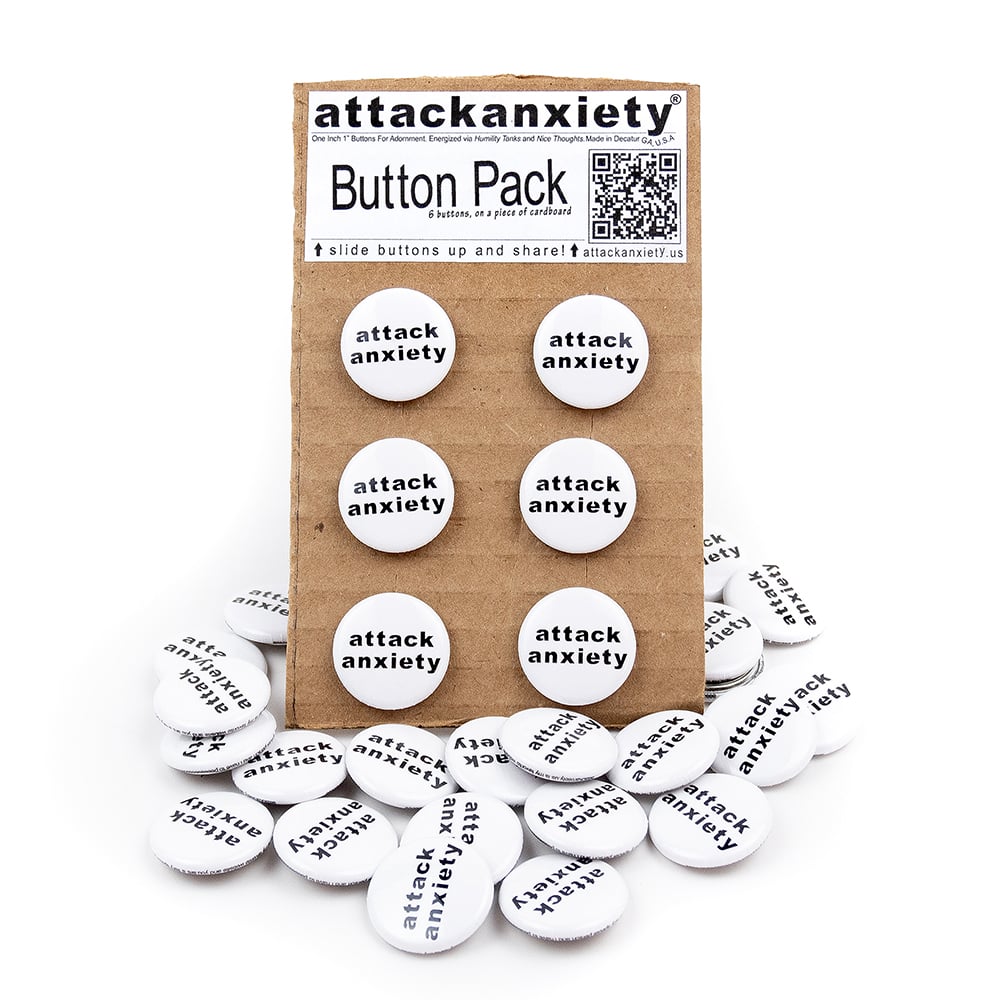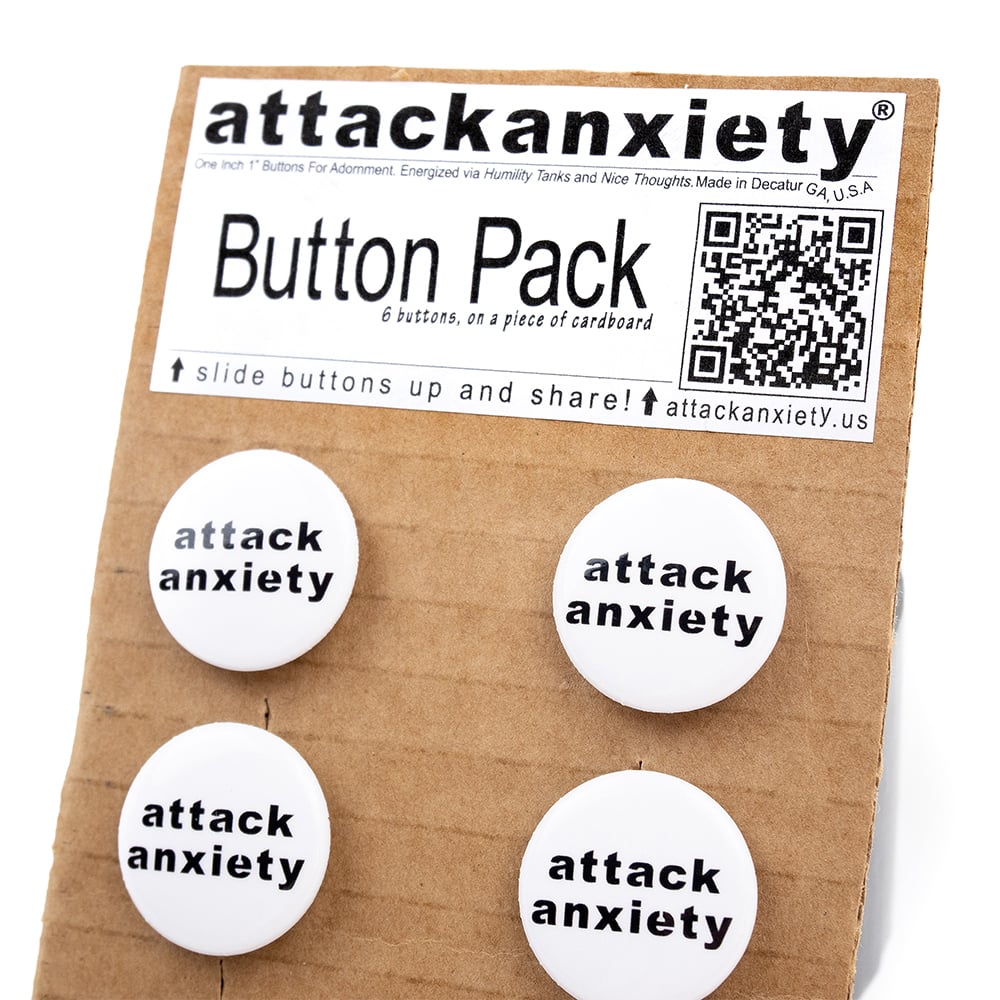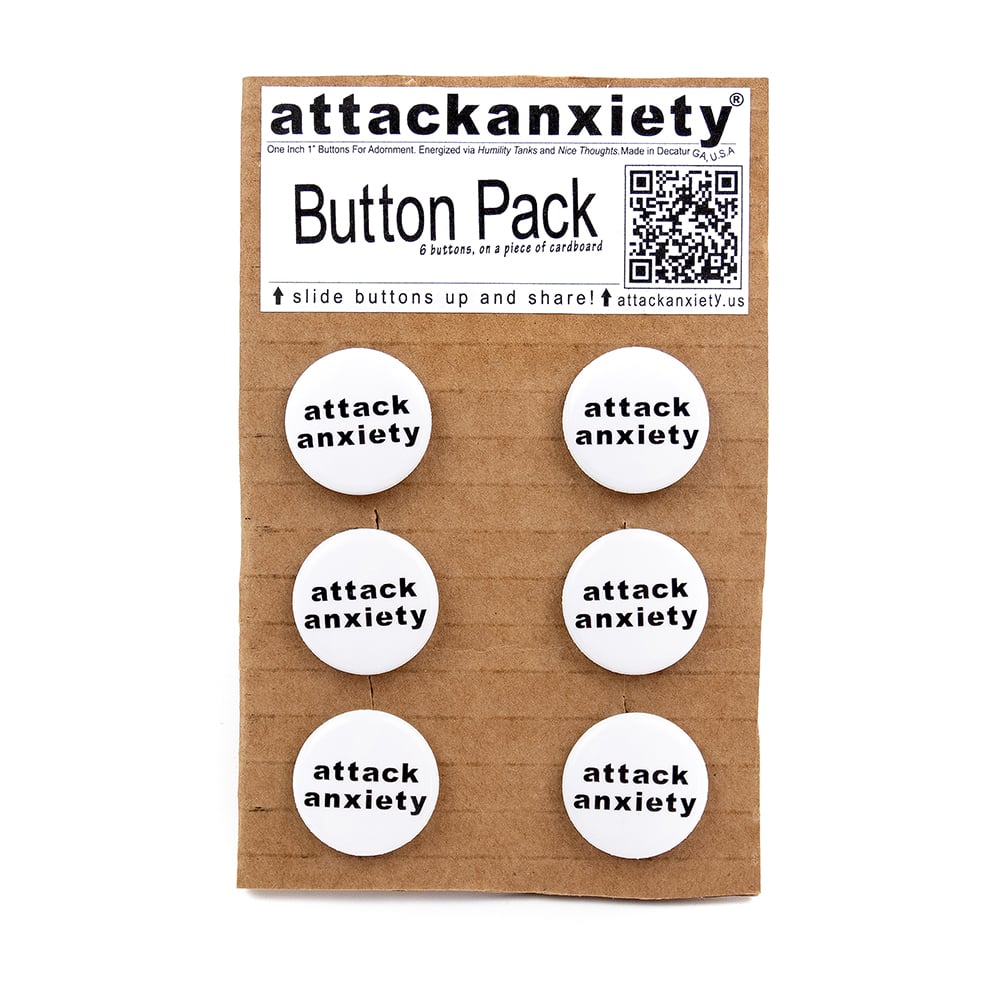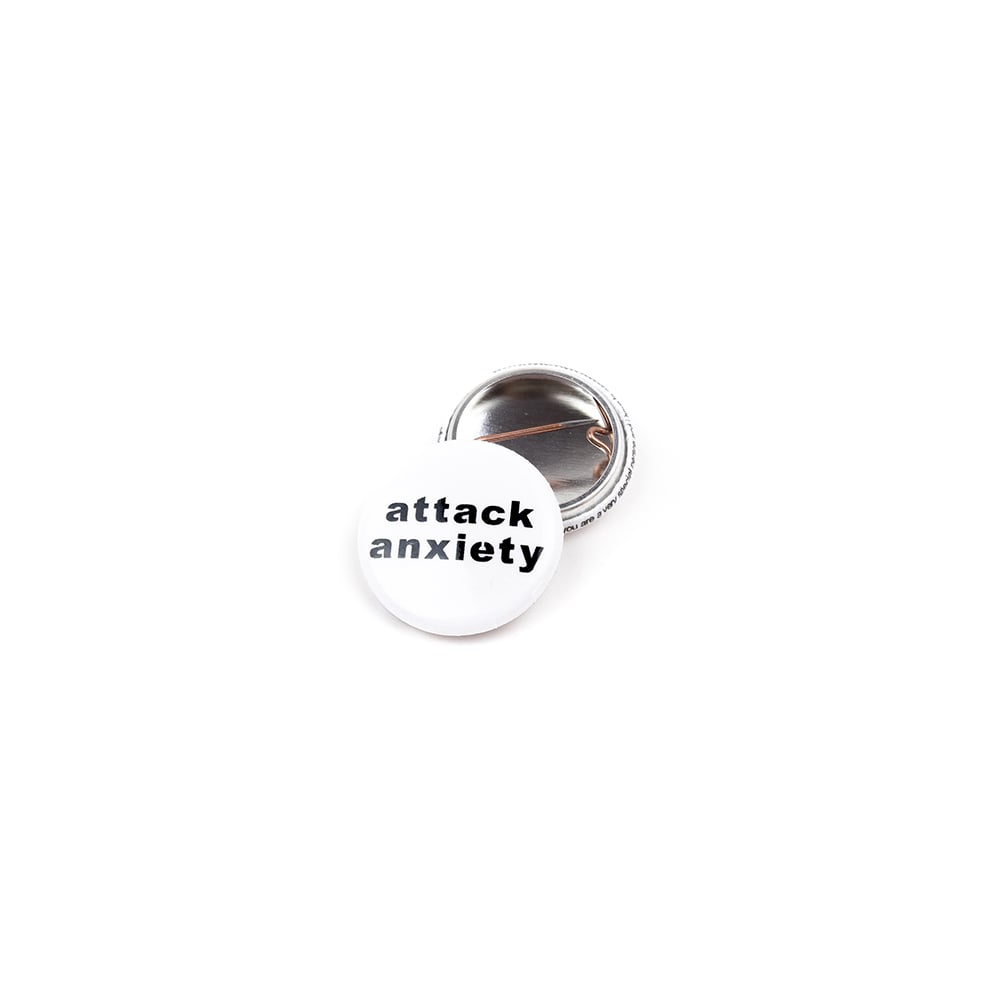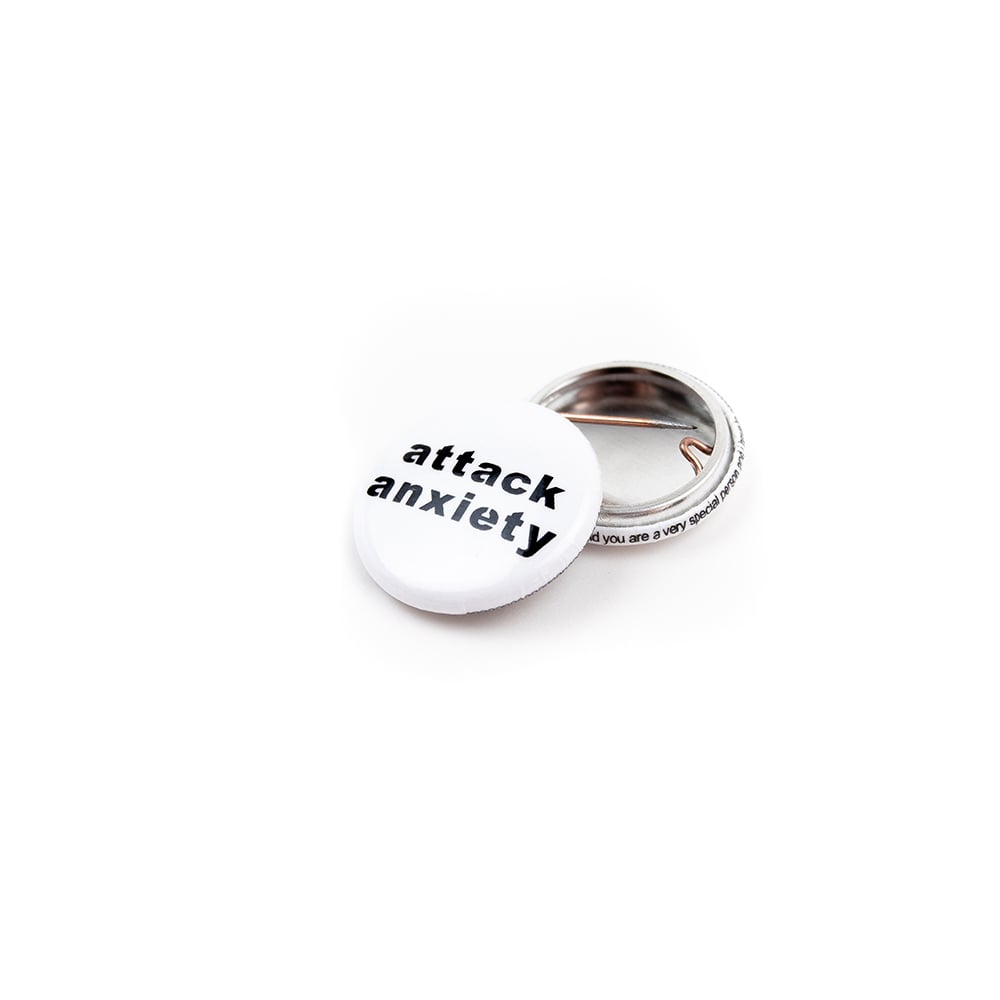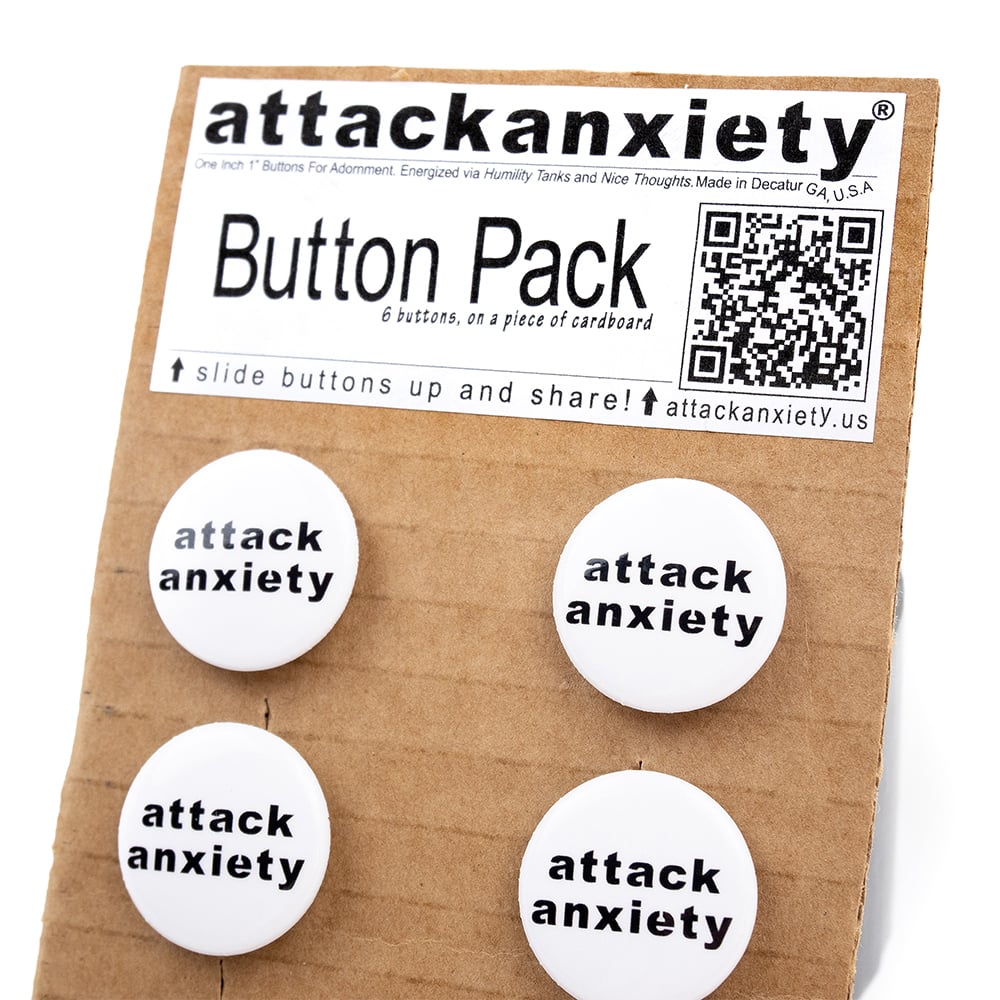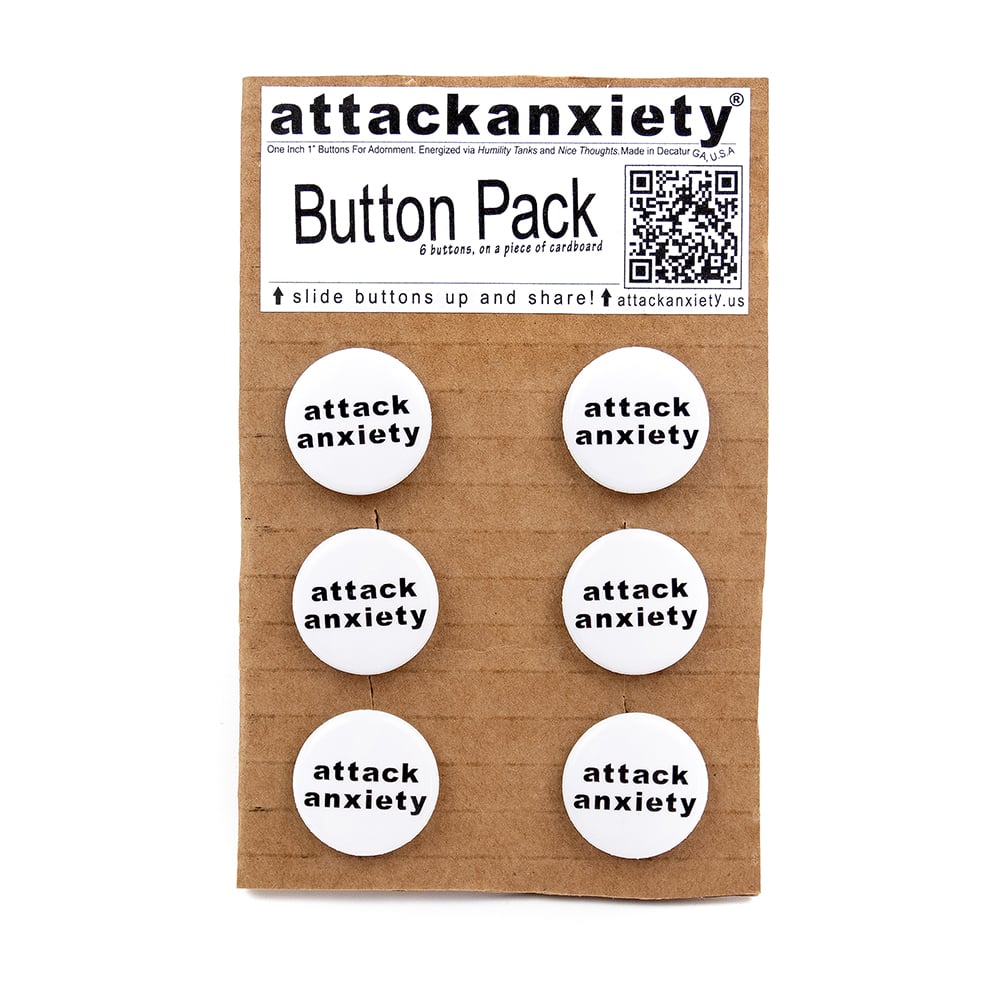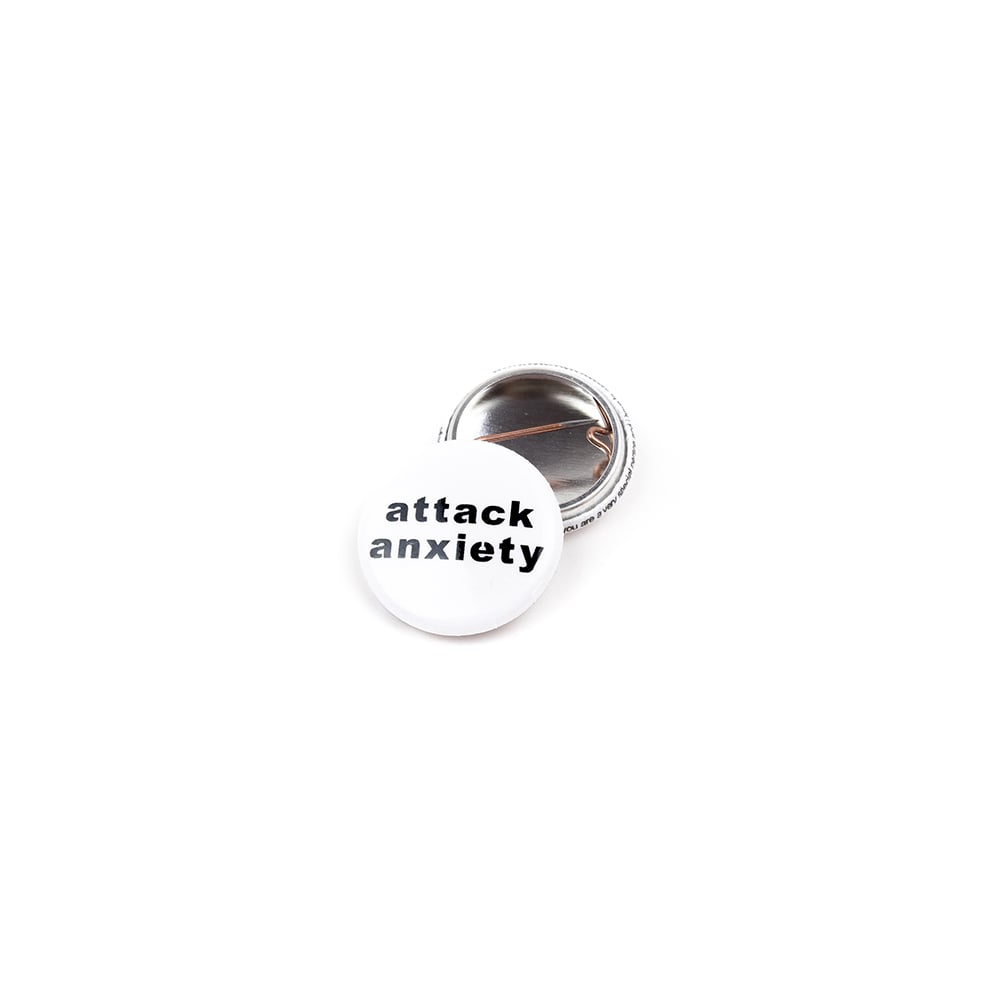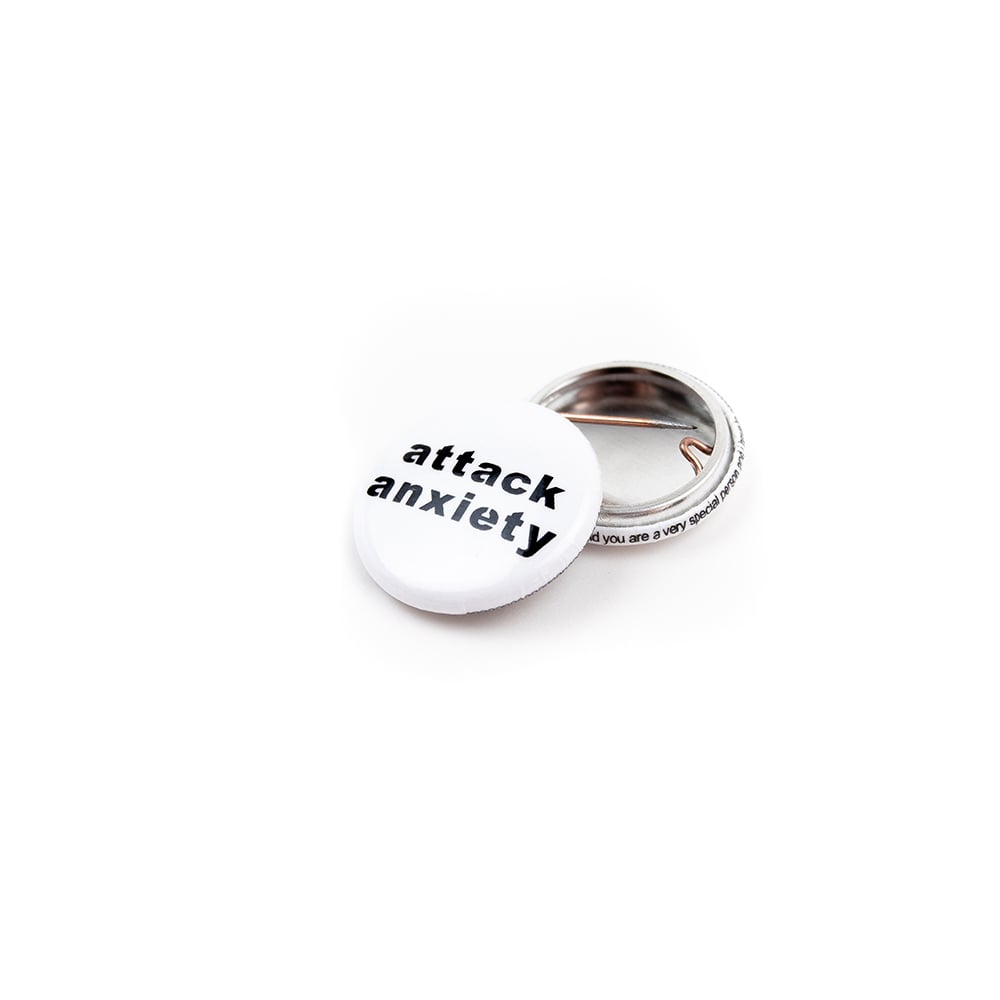 Buttonssssssssssssssss.
Pack of Six count em Six (6) Buttons that are 1" (One Inch) in diameter. They're white, with the black attack anxiety logo. The back is metal, and has a sharp pointy end. They say something around the edge but I can't really tell what it is exactly. And they're on a piece of cardboard, just slide them up to remove them.
Unlike literally everything else I sell on here, I do NOT make these buttons!! I just cut out a bunch of identical pieces of cardboard and label stickers, then pop the buttons on there. So I'm selling these barely above cost seeing as I can get them out pretty much as fast as they're ordered. I can't wait to see everyone wearing and sharing these!
Button Ideas:
Uhhhh like anything you can pretty much put these buttons on anything thats a fabric or close to it. Honestly more than that too. But yeah put it on your hat or your backpack or your jeans or your favorite jacket or something cute like that or something stupid or whatever.
Shipping:
-$5 US Shipping / $25 International
-I'll usually have your order shipped within 7 days and you will get a shipping email with tracking number once it's been accepted by the post office.
-Shipped in a padded mailing envelope with stickers and a handwritten note.