Bracelet Pack (Glow Lime/Pink/Blue)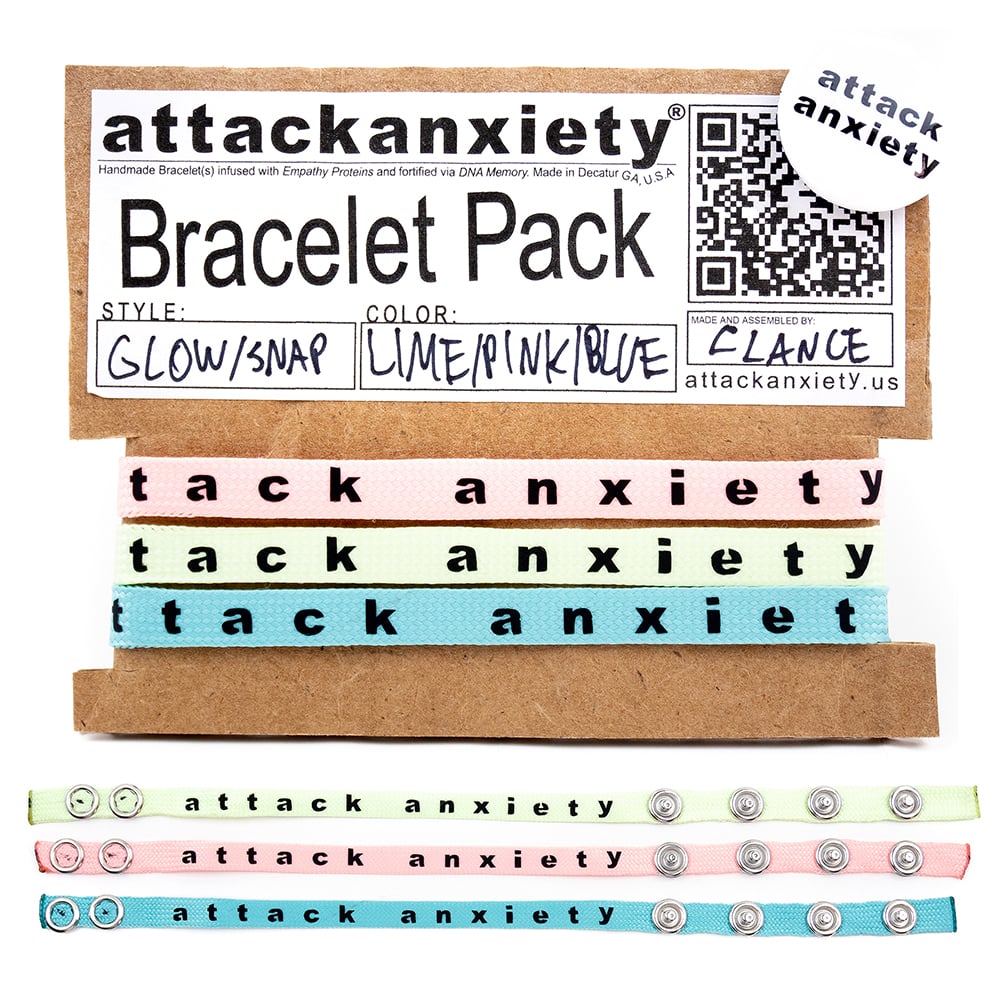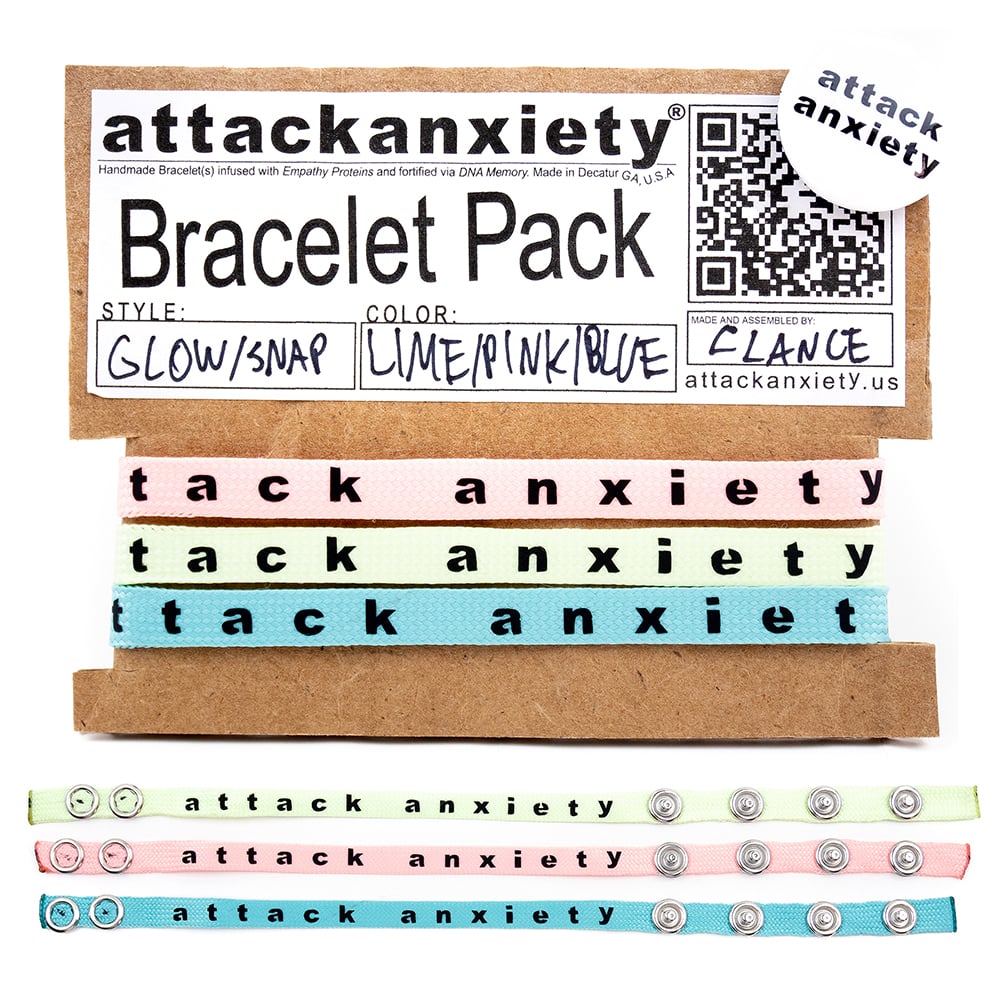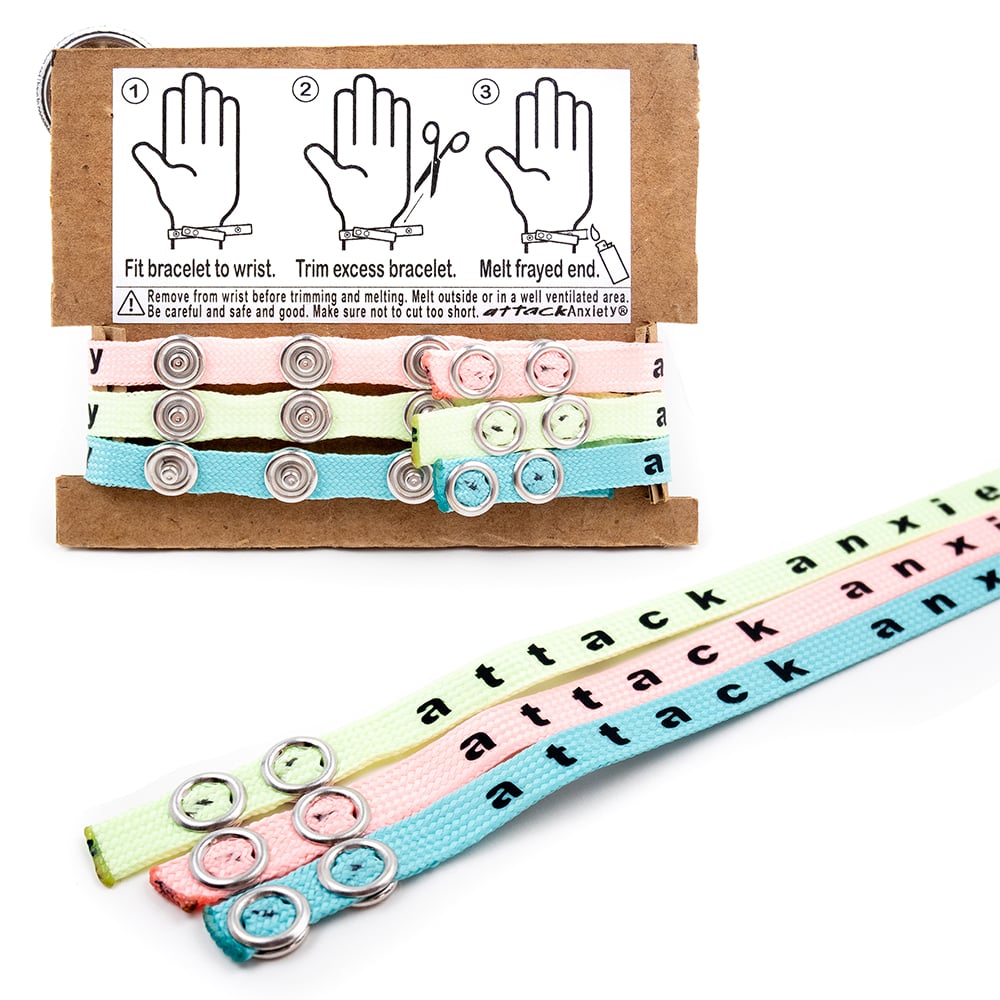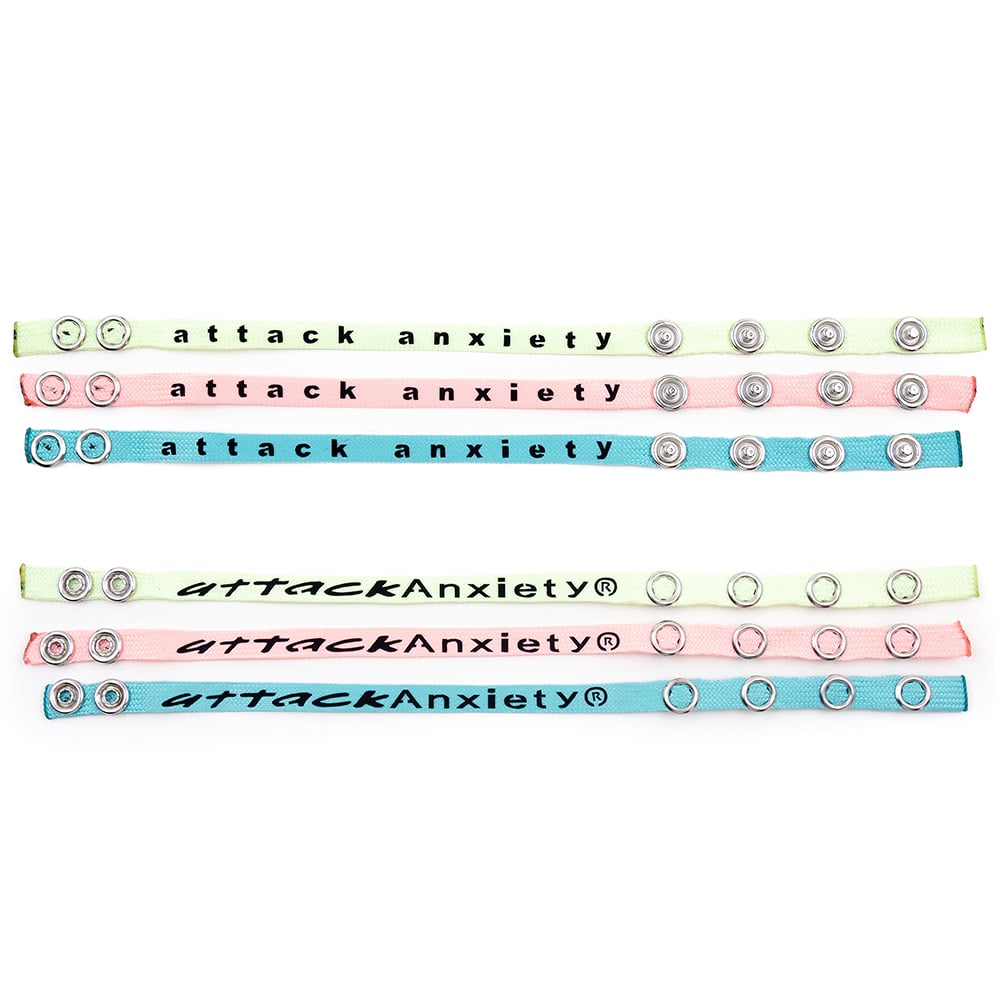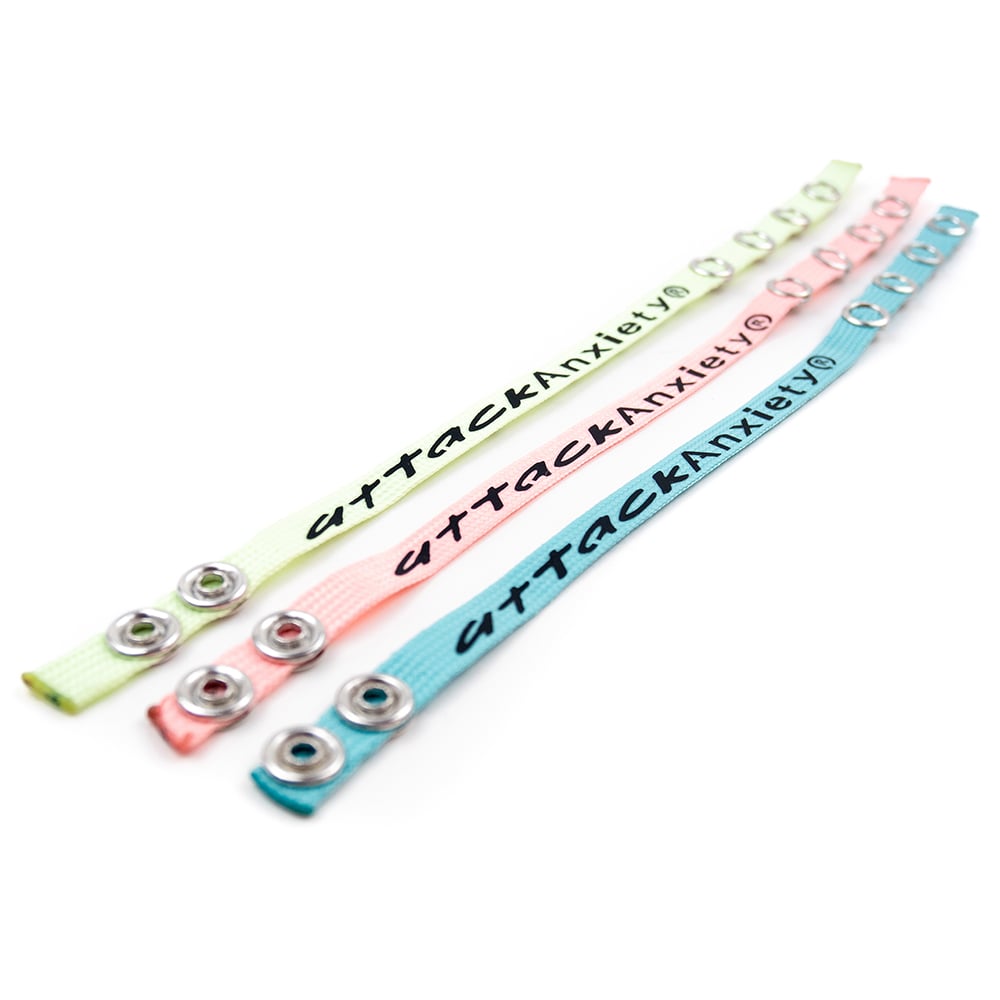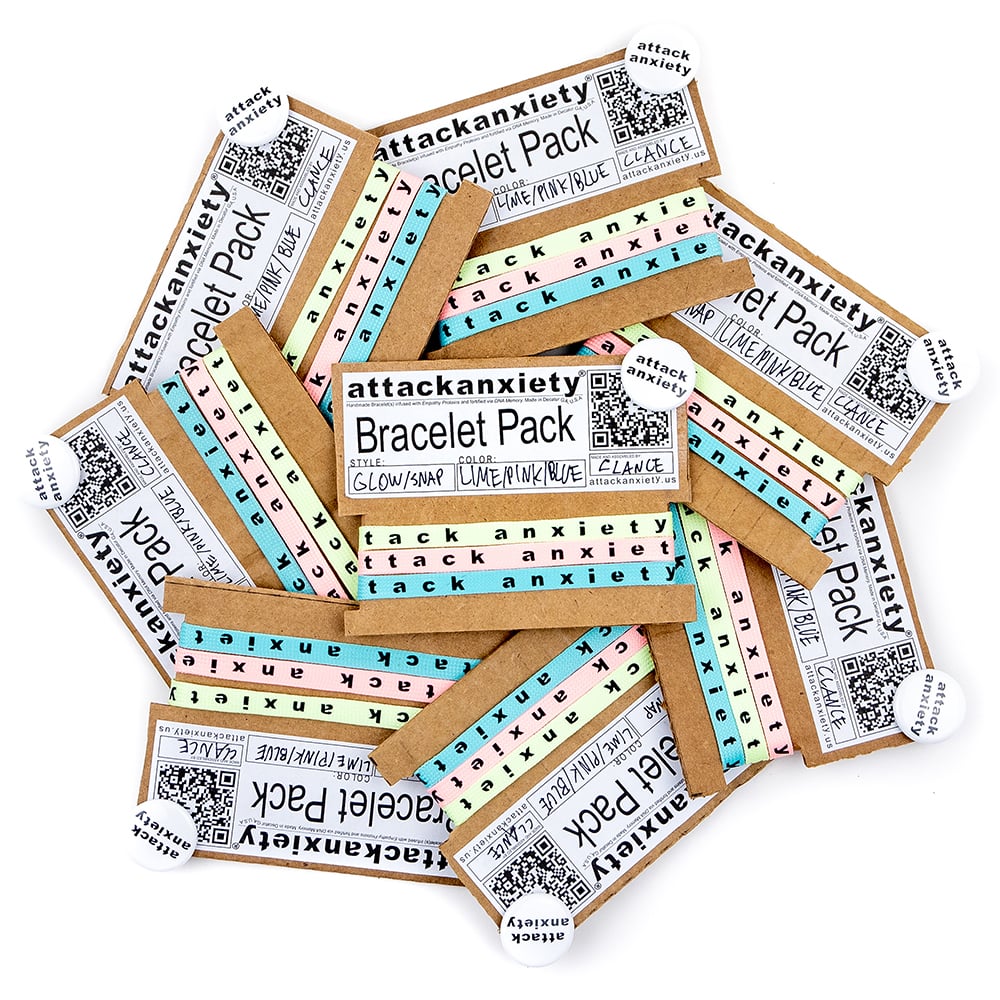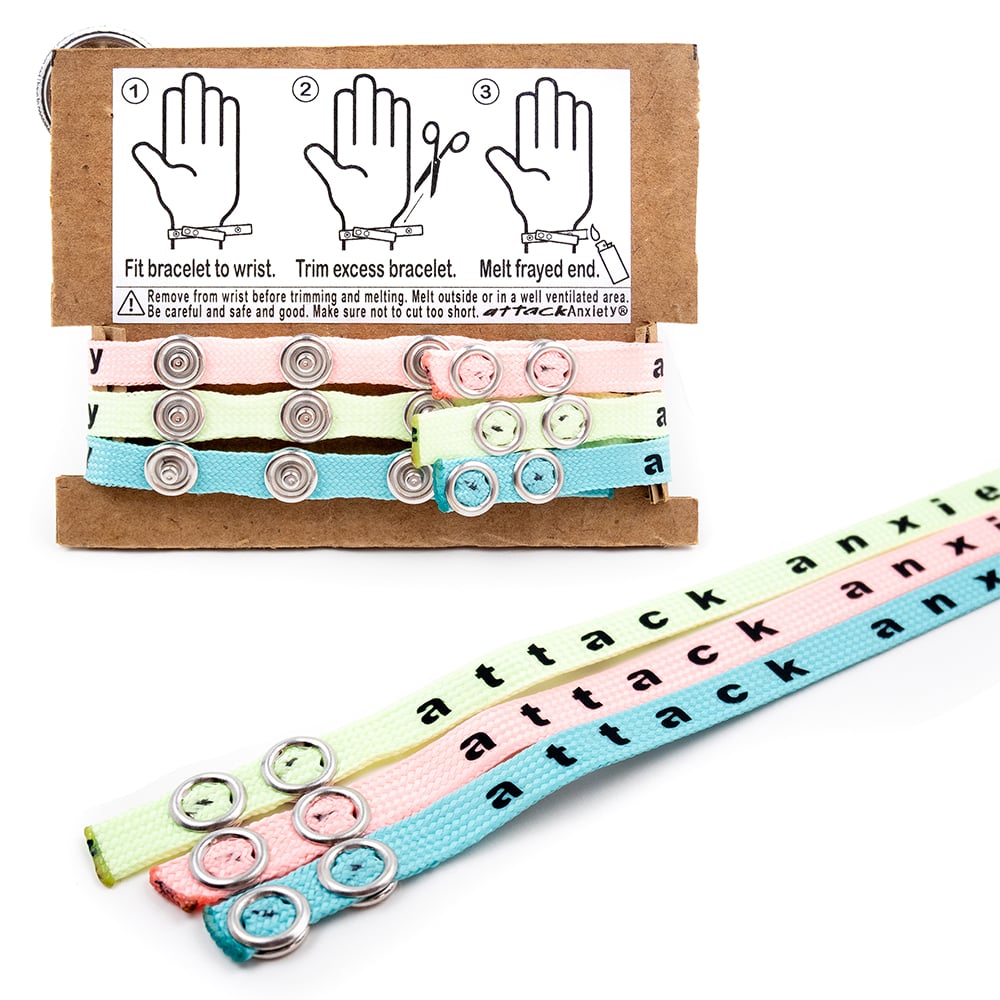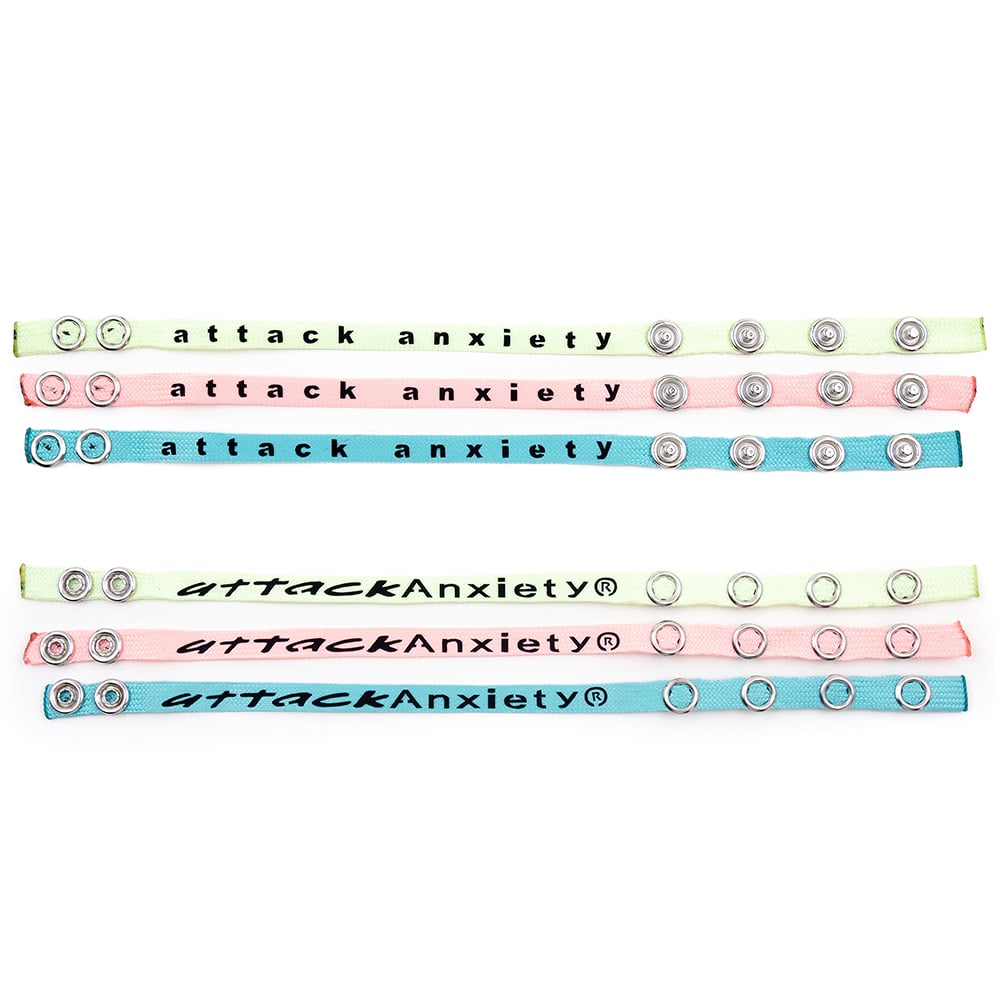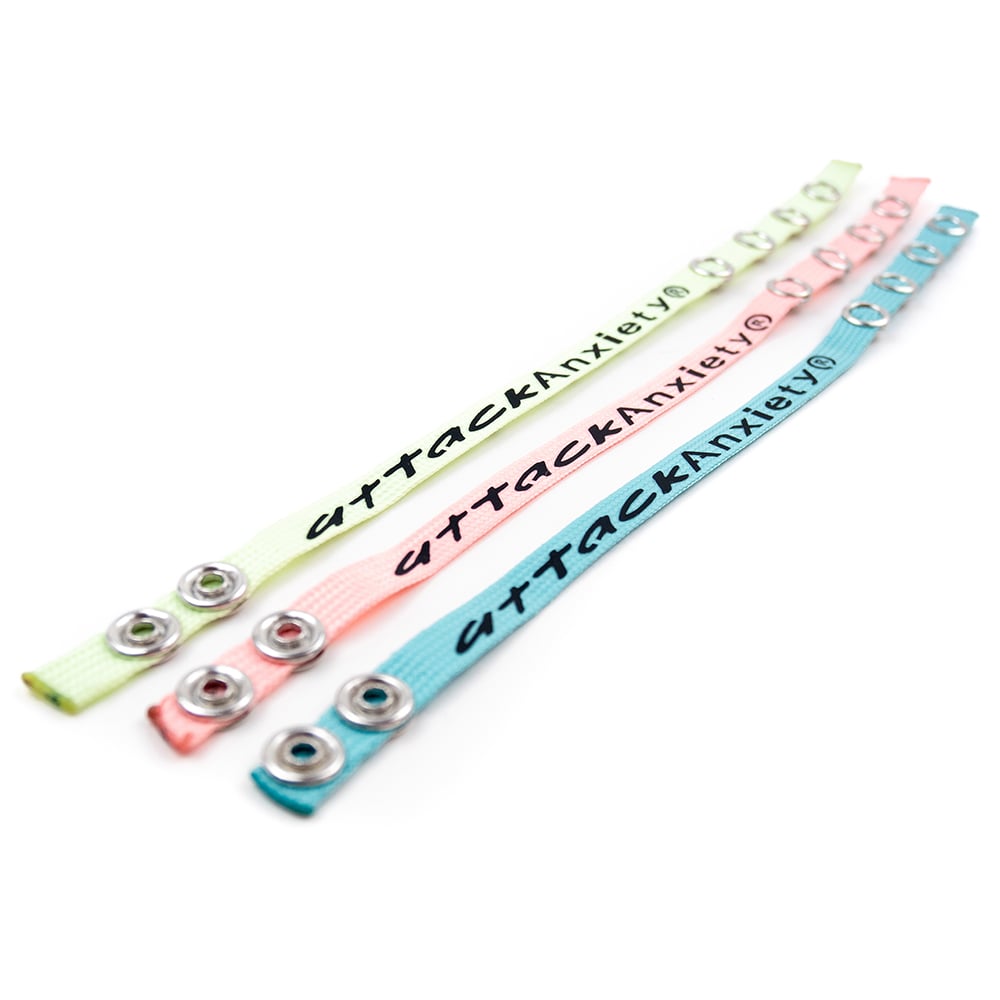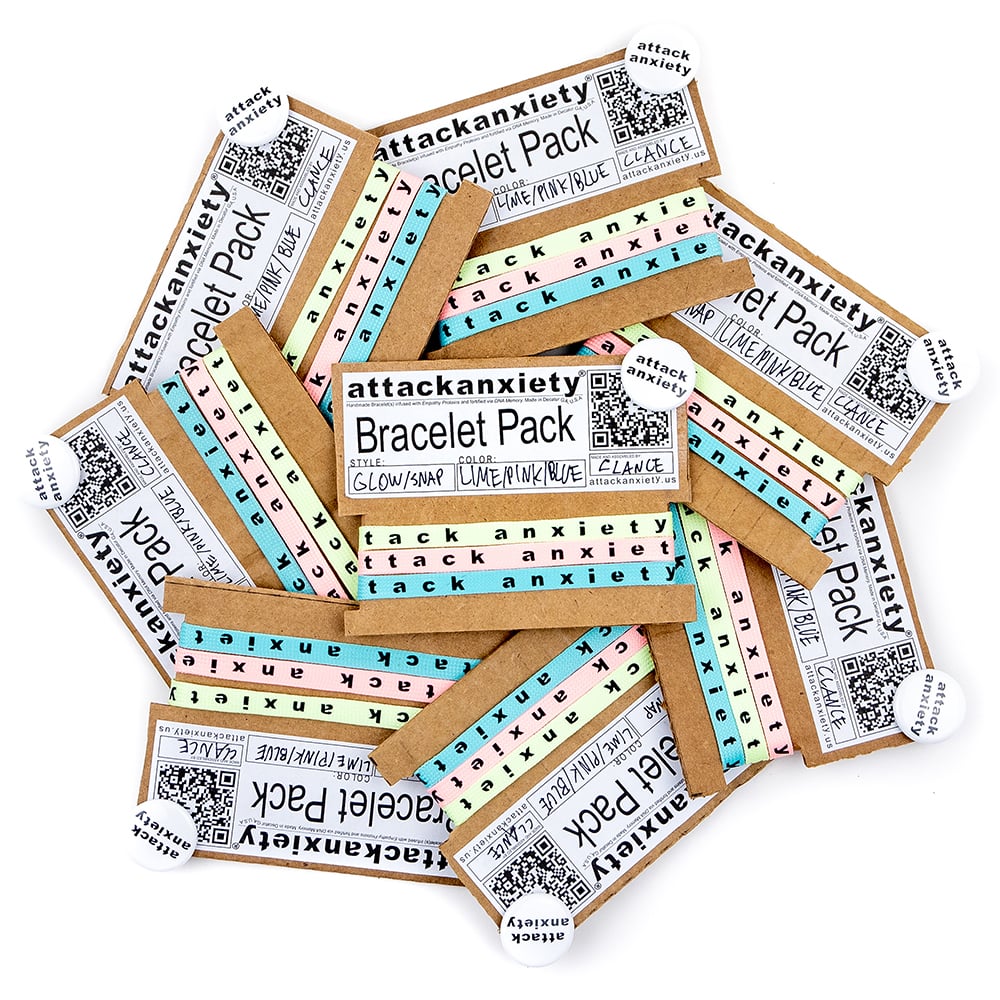 New!!
Limited!!
Adjustable!!
Reversible!!
2 Designs on 1 Bracelet!!
Glow-in-the-Dark!!
Re-Engineered Attack Anxiety Bracelets for 2022 and beyond!
Choose from 8 different sizes to get your favorite fit, trim off the excess bracelet, then melt the cut end with a lighter to stop it from fraying. Or don't trim it and let it dangle. Or don't melt it and let it fray. Or whateverrrrrr.
Comes with 3 Reversible Glow-in-the-Dark Bracelets and 1 Button on a piece of cardboard.
The size range is approximately 5.75" to 8.75" but varies slightly as I make each bracelet myself and have to carefully place each snap one at a time. After alot of heavy wear, and specially repeated exposure to water, the letters may start to peel off. The snap buttons will not come off, so don't hesitate to yank them apart.
Shipping:
-$5 US Shipping / $25 International
-I'll usually have your order shipped within 7 days and you will get a shipping email with tracking number once it's been accepted by the post office.
-Shipped in a padded mailing envelope with stickers and a handwritten note.